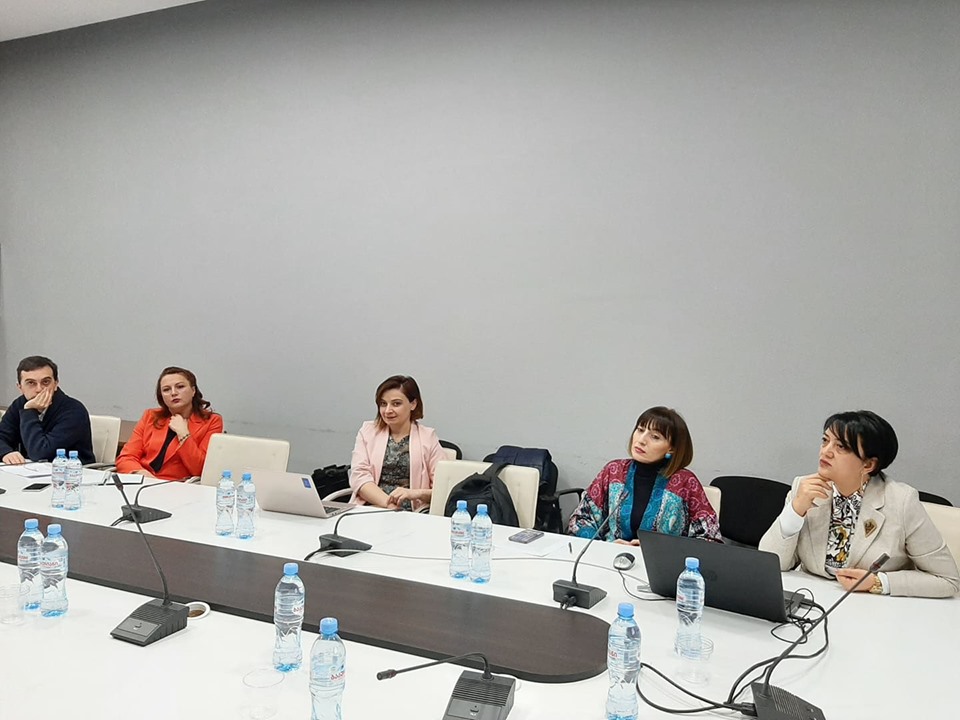 Presentation and Discussion of the Research Project Results
Presentation and detailed discussion on the results of the research "Analysis of Development and Implementation of the Authorization Mechanism for Higher Education Institution" conducted by the National Erasmus+ Office Georgia was organized at the National Center for Educational Quality Enhancement on 5th of February. HEREs (Irine Darchia and Irma Grdzelidze) have focused on main findings and recommendations elaborated by the research team. The plan for future collaboration and implementation of recommendations have been also agreed.
The NCEQE director, the representatives of Strategy Development and QA departments, HEREs and NEO staff have participated in the meeting.