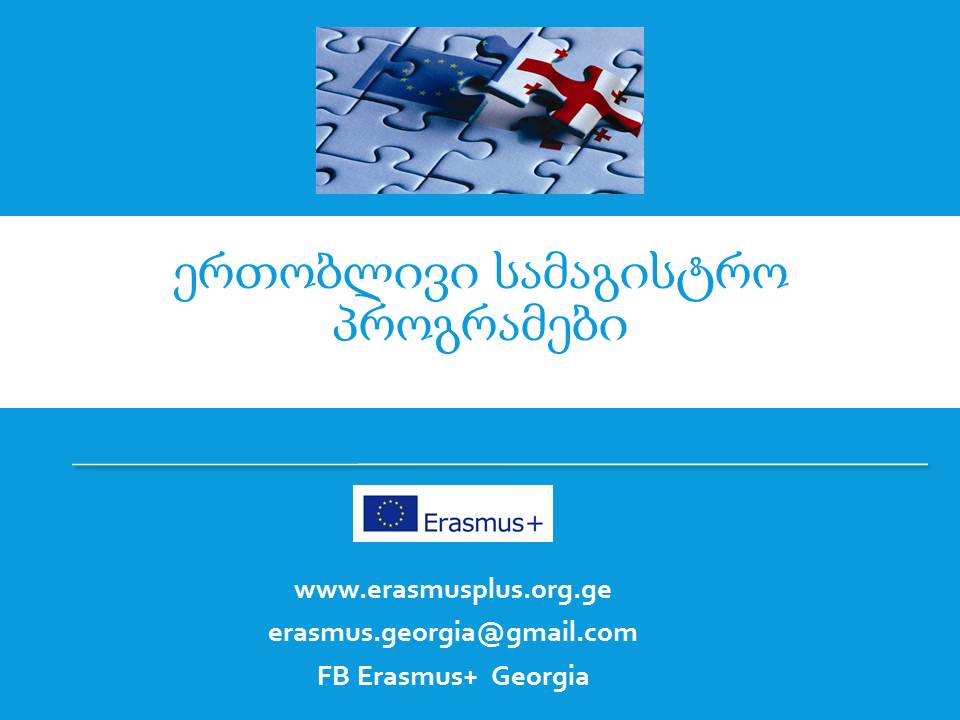 Join Mater Degree programmes and Call 2020 - Audio presentation
Every year National Erasmus+ Office Georgia is providing seminars and trainings on Joint Master Degree programmes. In the times of COVID-19 pandemic we are offering an audio presentation addressing all main issues ad topics on JMD programmes and call 2020.
Also you can access a video instruction - How to make a successful application - by JMD programme graduate.
Please ask your detailed questions in the comments on our Facebookpage and we will answer them via live stream, which will be announced in advance.