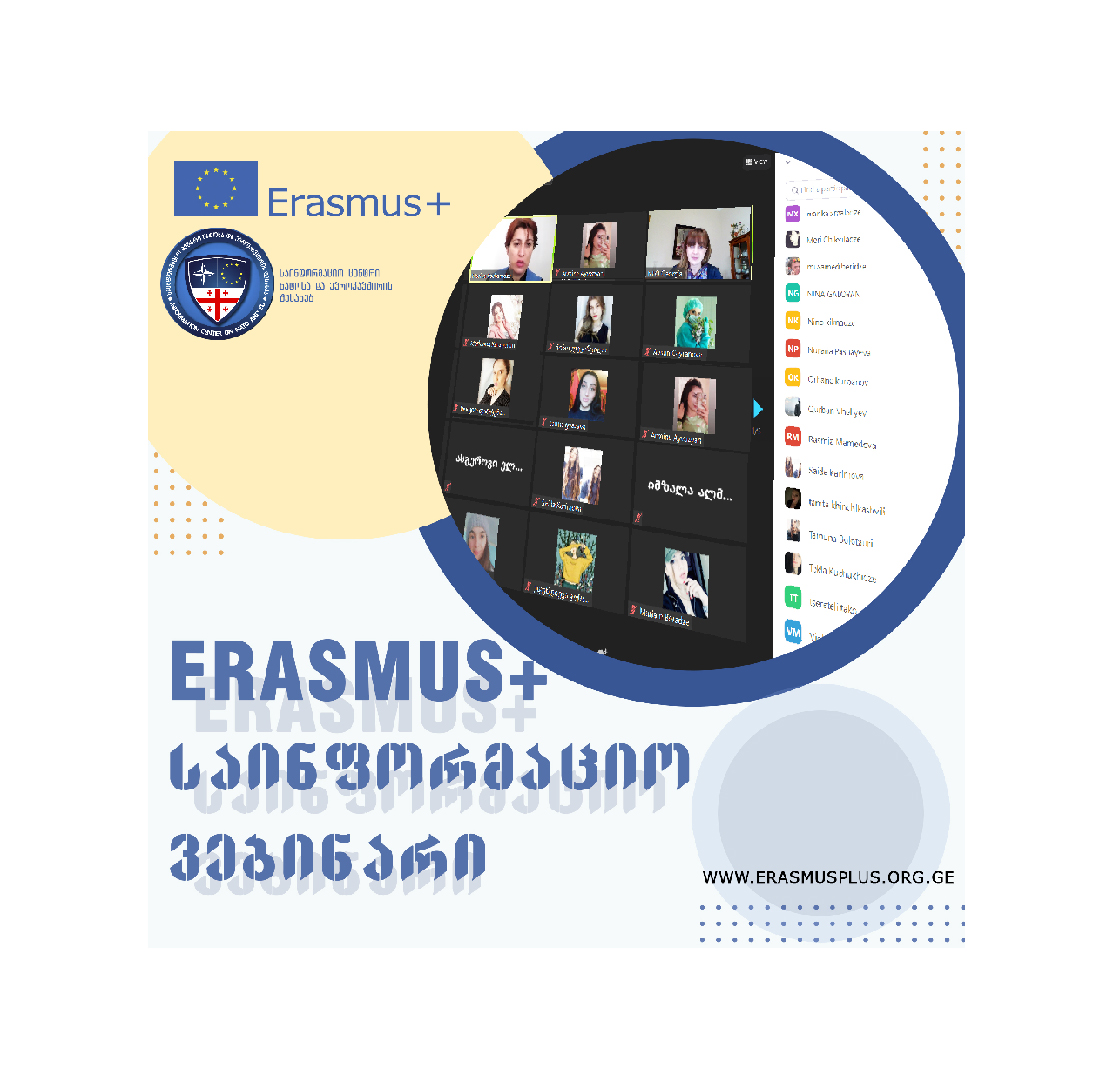 ERASMUS + information webinar
Another Erasmus + information webinar was organized by the National Erasmus+ Office and NATO & EU Info Center.
The aim of the event was to share the opportunities of Erasmus + for those interested in short-term international credit mobilities (ICM) and Joint Master Degree Programmes. A series of similar events are planned in the near future in the form of regional meetings countrywide in cooperation with NATO & EU Info Center.