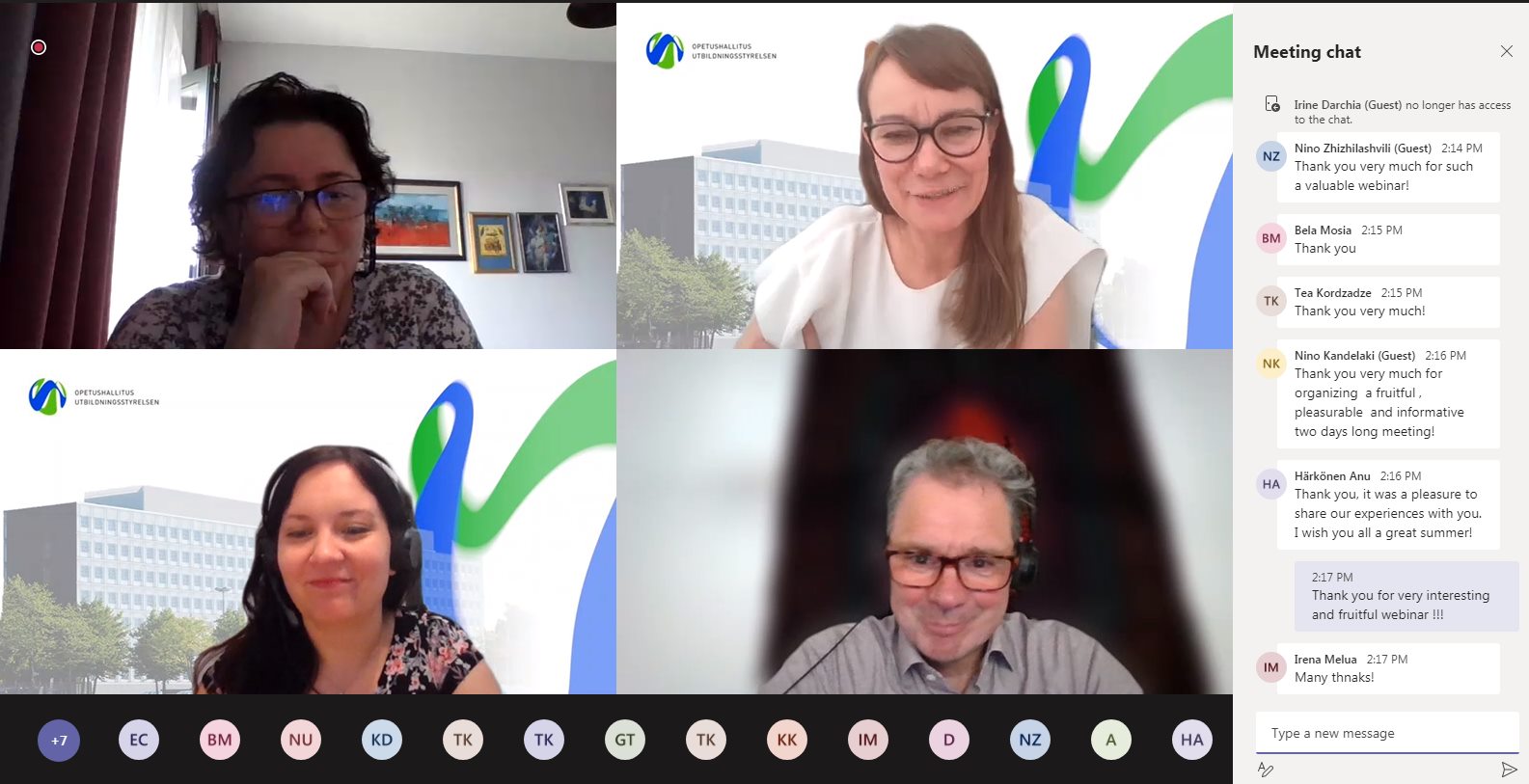 Webinar on Internationalization
"Supporting Internationalization of Higher Education – Finnish Experience for Georgia" workshop has been conducted on 15-16/06/2021 in online format, reviewing and analyzing impact of the Finnish National Strategy for the Internationalization of HEIs at the institutional and national levels and thus presenting for Georgian partners reference points for development of local approaches to the internationalization. The internationalization of higher education in Georgia is important both for the quality of research and teaching and for the positive impact on society in general.
Presentations have been delivered by representatives of Finnish National Agency for Education, Ministry of Education and Culture and Finnish universities.
Workshop video recordings: